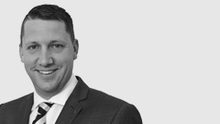 It would be hard to find a more experienced real estate agent than Levi Van Dijk.  He started in real estate when he was 17 years old and can't remember a time when he was not helping clients find their dream home, he still has the same level of energy and excitement about the job as when he first started.  An enthusiastic agent with a refreshing approach to his profession, Levi enjoys real estate's constant challenges.  His highly competitive approach to securing the best outcome for every client and firm belief in consistently delivering six-star service are reflected in a proven track record of outstanding results.
Agent Reviews
Anson Wagner - Vendor Review

Highly recommend Levi. He went above and beyond for us and was always a pleasure to deal with.